Back
Rachael Sparrow
Voice Actor
Rachael's fun and conversational tone has narrated projects for some of the world's biggest brands.
2+
years experience in voice over
Voice of
PetSmart, Xfinity, and Yahoo! Finance
Overview
Rachael Sparrow never imagined she would fall into her dream career by complete accident. Today, her young Millennial, girl-next-door voice is taking the voice over world by storm and she is not looking back. From TV commercials to children's books, Rachael's fun and conversational tone has narrated projects for some of the world's biggest brands including PetSmart, Xfinity, Yahoo! Finance and Hubspot.
"It was so much fun to land in voice acting because it was always a dream of mine. As a little girl, I dreamed of being the voice of Ariel from The Little Mermaid."
Before Voices
After landing an unfulfilling job shortly after graduating college, Rachael knew that the traditional work life was not for her.
She began teaching children's music classes from her husband's recording studio but never imagined using the space for anything other than music until a family member who worked in voice over asked her to fill in for her for a project. Rachael was hooked, and started to research different companies that would help her break into the voice over industry. That was when she discovered Voices.
With Voices
"Once I found Voices, I honestly stopped looking everywhere else. Voices had everything I needed to get started. The other companies out there were not as user friendly. I also loved that the open jobs listed all of the information needed. I knew that if I booked a particular job, there would be no surprises."
Since signing up for a Voices membership, Rachael has set a goal to complete 100 auditions per month and averages about 5-10 a day. She loves the ability to work on a huge variety of projects, learning to voice different characters, and even experimenting with accents.
Perhaps, the most rewarding aspect of working on Voices for Rachael is the ability to spend more quality time with her family. Having her own home studio and a remote platform to find voice over work has provided her with the flexibility she needs to balance life as a mom and professional voice talent.
As well, she has been able to make her kids part of her exciting career. After voicing this children's audiobook titled "A Hundred Billion Trillion Stars," Rachael was invited to her son's school to read the book to his entire class, a moment she will never forget.
Rachael found that the secret to her success is simply being herself. Her approachable, girl-next-door style has won over major brands looking to build a genuine connection with their target audience.
According to Rachael, contributing to the creative process of brands she grew up with is an exciting opportunity to grow as a voice over artist. Working on so many unique projects has allowed her to explore the different voices within herself and master the art of voice over, one audition at a time.
A great example of this was a fun commercial she booked for PetSmart where she became the voice of Gracie, a dog excited for her first day at Doggie Day Camp.
"I love working with name brands that I have grown up with! It's really a thrill to be a part of the creative process with brands that I use everyday! I recently booked a back to school commercial for a well-known brand. The ad is running on all the major networks and my kids caught it the other day! They both ran into the room and were so excited to tell me they heard me on TV!"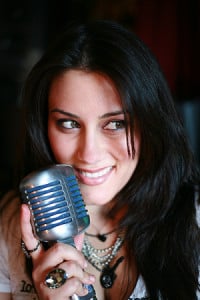 Learn More About Rachael
Contact her or listen to more of her work on her profile
More Stories from Voices Talent
Emily Flegal
Voice Actor
"Working in the voice over industry has been the biggest blessing in my life."
Read Their Story
Spencer Cannon
Voice Actor
Spencer's journey as a voice over artist began with a fierce passion for video games and animation, love for sound.
Read Their Story
John Kubin
Voice Actor
John has voiced thousands of projects, including commercials, video games, and movie trailers.
Read Their Story