Back
John Kubin
Voice Actor
John has voiced thousands of projects, including commercials, video games, and movie trailers.
50
jobs booked in 4 months
Overview
John Kubin often refers to himself as a jack-of-all entertainment trades. From acting to writing, to producing and directing, he has done it all. One vehicle in particular, though, has allowed his storytelling to reach audiences around the world; his voice. Give him a microphone and he will always find a way to entertain and delight an audience. His well-versed entertainment background has allowed him to apply his wealth of skills to a voice over career and make a rewarding living from the comfort of his California home.
John has voiced thousands of projects, including commercials, video games, and movie trailers, and enjoys sharing his wisdom with voice over newcomers in his spare time. His young and reverent tone is sought after by technology companies, college campuses, and other entities looking to reach a millennial audience, as well as sports and fitness businesses seeking a vibrant and athletic narration. John also prides himself in his versatile abilities for vocal impressions, offering a wide array of character voices.
Before Voices
Though he never truly considered voice acting as his professional career path, John Kubin always knew he wanted to pursue acting, music, and stand up comedy in some way. He was well known amongst his friends for his natural ability to do impressions of popular TV show characters, so when asked if he would lend his voice to narrate a project, John enthusiastically agreed.
The project allowed John to get a first glimpse of how fulfilling and rewarding a career in voice over could be. It was then that John decided to further explore a path in voice acting and joined an online casting site. However, it wasn't long before job postings and auditions began slowing down, so John began to research other online voice over marketplaces that would further fuel his success. That's when he decided to sign up for a membership on Voices.
With Voices
Today, John considers joining Voices to be one of the best decisions he's made in his entire voice over career. He has since tripled his business, voiced projects for world-renowned brands like Amazon, and has found new ways to leverage his talent and further perfect his craft.
"Working with Voices means you have multiple team members working with and for you. It gives you a sense of family that makes this career a much more enjoyable and personable experience."
According to John, one of the benefits he enjoys the most about the Voices platform is the simple-to-use interface. Having all client communication, auditions, and payments in one convenient location is something he values greatly. In addition, he also likes having peace of mind with SurePay, which ensures a risk-free transaction as he believes that protecting payment for completed work is invaluable.
For John, every project has come with its own set of opportunities to learn and develop his skills. One of the first and most notable projects he's been able to be part of was an Internet Explorer commercial launched by Microsoft in 2013. The video aimed to commemorate '90s nostalgia and highlight the fads that defined the decade for many. Within five days of the release, the spot had become a viral hit, gaining more than 7 million views. Today, the video has been seen over 50 million times, nominated for several awards, and won the Ads of the World title. A project John considers to have helped launch his career as a voice over artist.
"I was able to easily integrate and do quite well from the beginning. Experimenting with the platform daily and checking to see if your auditions have been listened to or liked, and if your demos have been played, is a fun experience. It's rewarding to book work the way the system is designed."
In the 4 months that he's been with Voices, John has booked nearly 50 jobs and expanded his client base to include high profile companies. One such project is this commercial for global giant Amazon.
Being part of the creative process with global brands while continuously evolving in the voice over space has allowed John to create the meaningful career path he's always dreamed of.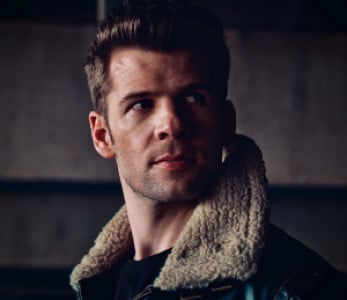 Learn More About John
Contact him or listen to more of his work on his profile
More Stories from Voices Talent
Emily Flegal
Voice Actor
"Working in the voice over industry has been the biggest blessing in my life."
Read Their Story
Spencer Cannon
Voice Actor
Spencer's journey as a voice over artist began with a fierce passion for video games and animation, love for sound.
Read Their Story
Rachael Sparrow
Voice Actor
Rachael's fun and conversational tone has narrated projects for some of the world's biggest brands.
Read Their Story