Back
Spencer Cannon
Voice Actor
Spencer's journey as a voice over artist began with a fierce passion for video games and animation, love for sound.
Top 50
Favorited male talent of all time
Overview
Spencer Cannon's journey as a voice over artist began with a fierce passion for video games and animation, and a big love for sound. He lends a youthful and energetic tone to projects in virtually every industry and has won over brands from Fortune 500 companies, to world-renowned technology giants and global publishing studios.
As an avid outdoorsman and traveler, Spencer loves spending time in nature and experiencing new countries. When he's not in his booth recording, he makes sure to savor every minute of his life in the beautiful mountains of Salt Lake City, Utah.
Before Voices
Spencer Cannon has always felt a deep connection with the art of voice over. From watching cartoons and playing video games as a child to listening to audiobooks as an adult today, audio and narration have always been an interest of his. It comes as no surprise that Spencer enthusiastically jumped into the industry with both feet.
"Honestly, I've always loved voice over. I watched cartoons as a kid (still do), played video games (also still do), and love audio books (road trips for the win). I've been obsessed with audio my entire life and when the opportunity presented itself, I jumped at it without looking back."
With Voices
Today, the ability to work on a variety of different projects keeps Spencer in a constant creative mindset. To him, no two days are the same and the freedom to move at his own pace is something he values immensely.
A notable project for Spencer was voicing the main protagonist for an indie game studio titled Detective Gallo. The game went on to be developed on Steam and was also recently given a console release. Spencer considers it one of the most fun characters he's ever voiced, particularly due to the character's demeanor.
"Cold calling, emails, networking, and auditioning. All of that was really successful, but adding Voices definitely gave me the extra boost I was looking for."
When he's not voicing intriguing characters like detective Gallo, Spencer is working alongside world renowned companies like 3M and Best Buy to help tell their unique brand story.
One example of this was a television spot for a 100-year-old shoe company, highlighting the brand's contribution to American culture. Having his performance tie in perfectly with the visuals to help build a powerful and moving message, is something Spencer takes great pride in.
Spencer also credits the Voices platform for providing an easy to use interface that allows him to complete anywhere between 100 to 150 auditions in a single week.
"I really enjoy the process of working through auditions in a streamlined way with Voices. Being able to move from project to project with speed is what really makes growth possible. Also the staff is incredibly friendly and makes coming to work that much more enjoyable."
With over 1000 projects booked to date, Spencer has been able to build lasting relationships with clients like Pizza Hut and book some his highest profile jobs, like this national TV spot which aired during the NBA finals:
With no plans of slowing down anytime soon, Spencer looks forward to continuing to bring a host of different accents, personalities, and sounds to breath new life into brands and characters.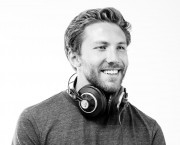 Learn More About Spencer
Contact him or listen to more of his work on his profile
More Stories from Voices Talent
Emily Flegal
Voice Actor
"Working in the voice over industry has been the biggest blessing in my life."
Read Their Story
Rachael Sparrow
Voice Actor
Rachael's fun and conversational tone has narrated projects for some of the world's biggest brands.
Read Their Story
John Kubin
Voice Actor
John has voiced thousands of projects, including commercials, video games, and movie trailers.
Read Their Story